Cheek & Lower Face Sculpting
Sculpt your way to success with life-changing, confidence-boosting results that will drive patient satisfaction.
Google rating 5 out of 5
82 reviews
Facebook rating 5 out of 5
115 reviews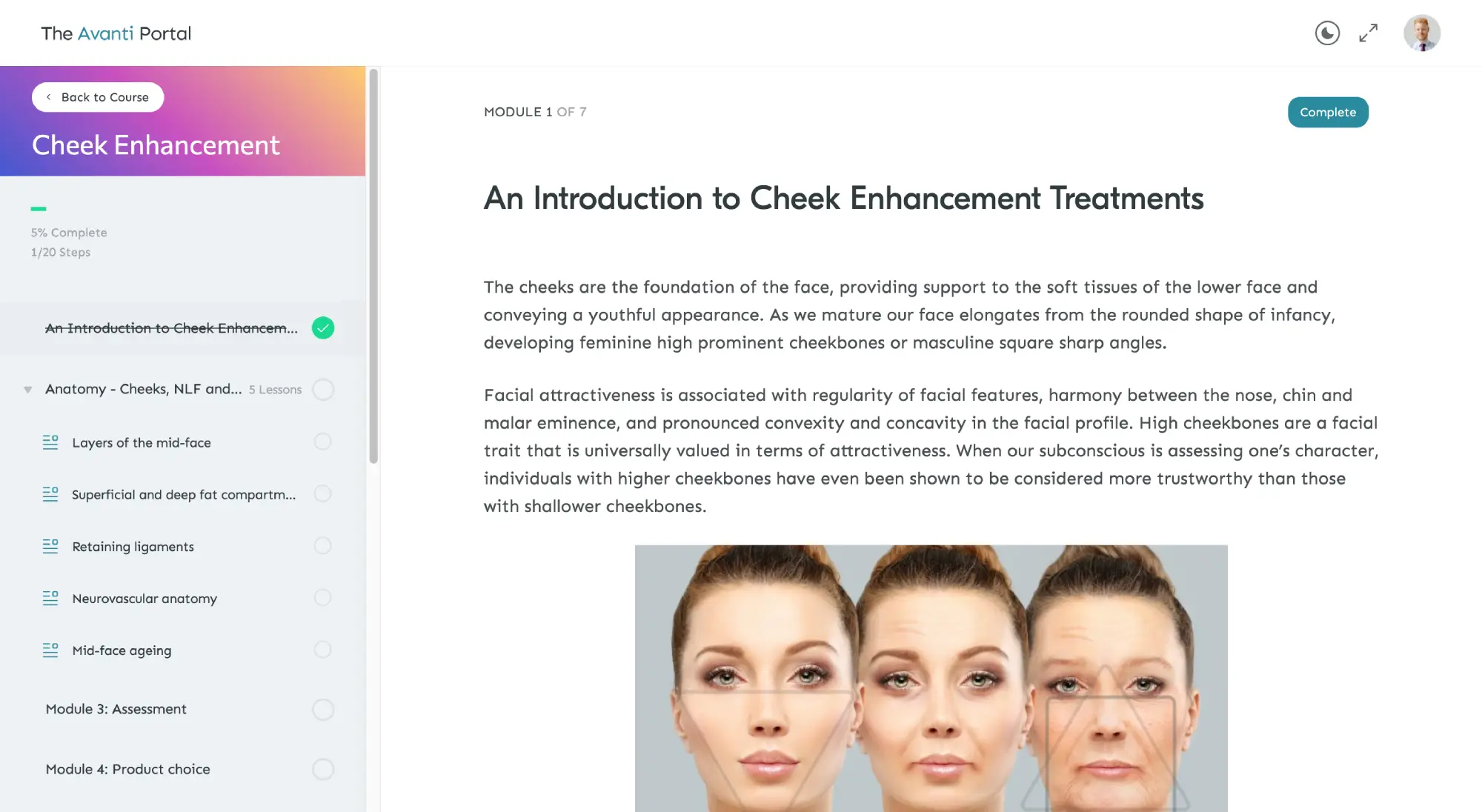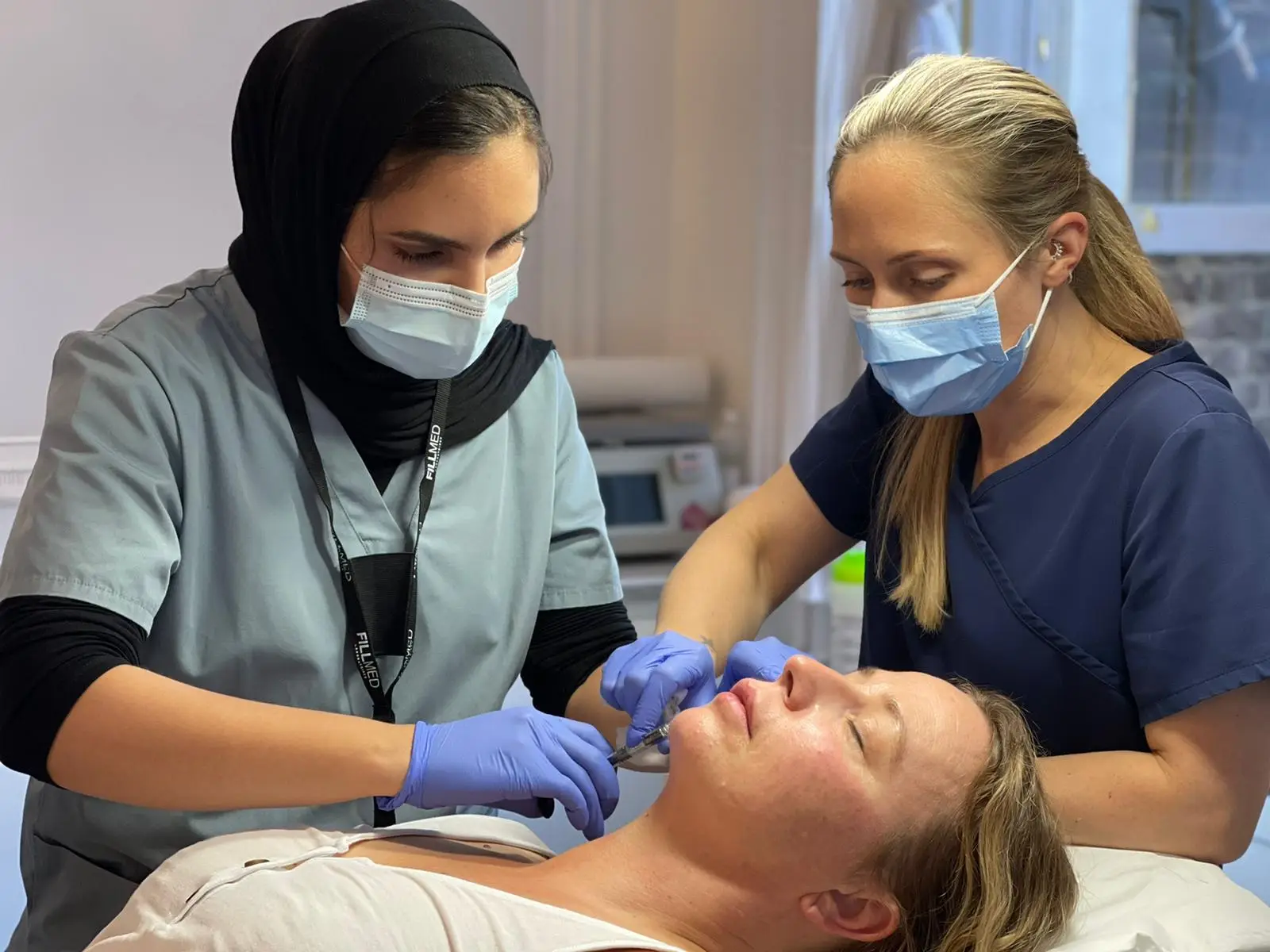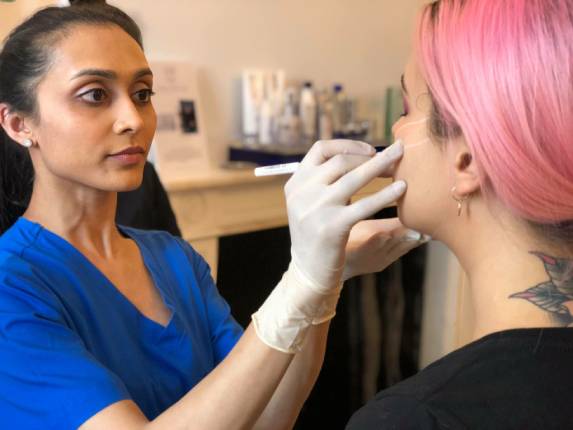 This immersive, one-day course merges crucial treatment areas to offer a complete understanding of dermal filler procedures for cheeks, nasolabial folds and marionette lines. Discover the art of rejuvenation and facial harmony on this Cheek & Lower Face Sculpting course.
At Avanti Aesthetics Academy, we value individualised care. Our Cheek & Lower Face Sculpting course is centered around the artistry of enhancing each patient's unique features. Our training teaches you not just the techniques, but the art of creating facial harmony and balance.
This course is open to doctors, dentists, medical nurses, midwives and pharmacists seeking to elevate their practice through comprehensive knowledge and a personalised patient-centered approach.
Frequently asked questions
Take your career to the next level
Payment plans are available, please discuss with our Delegate Success Team.
© Avanti Aesthetics Academy 2023