Empower your patients with confidence and enhance their natural beauty through stunning, bespoke lip enhancements.
Google rating 5 out of 5
82 reviews
Facebook rating 5 out of 5
115 reviews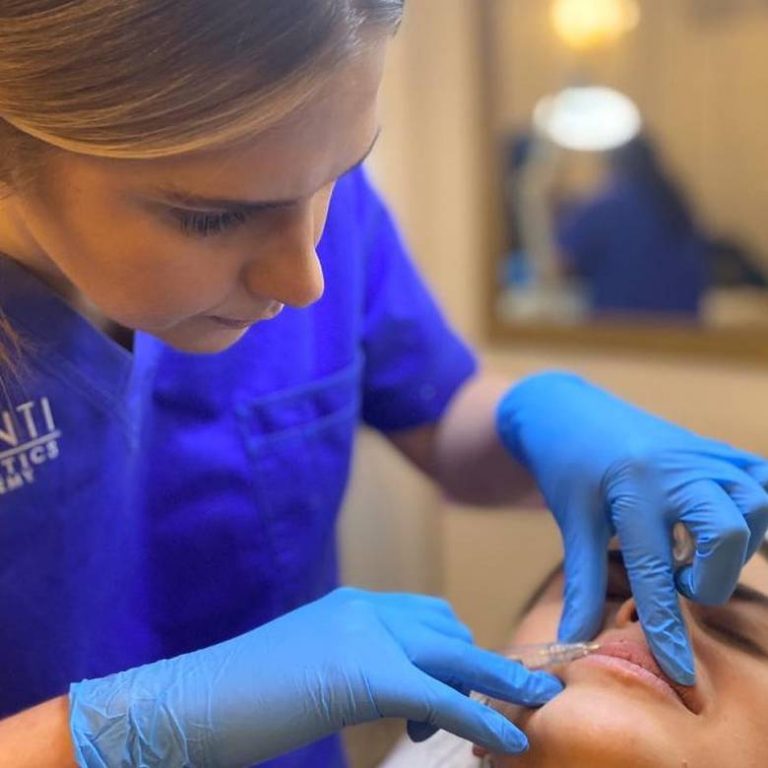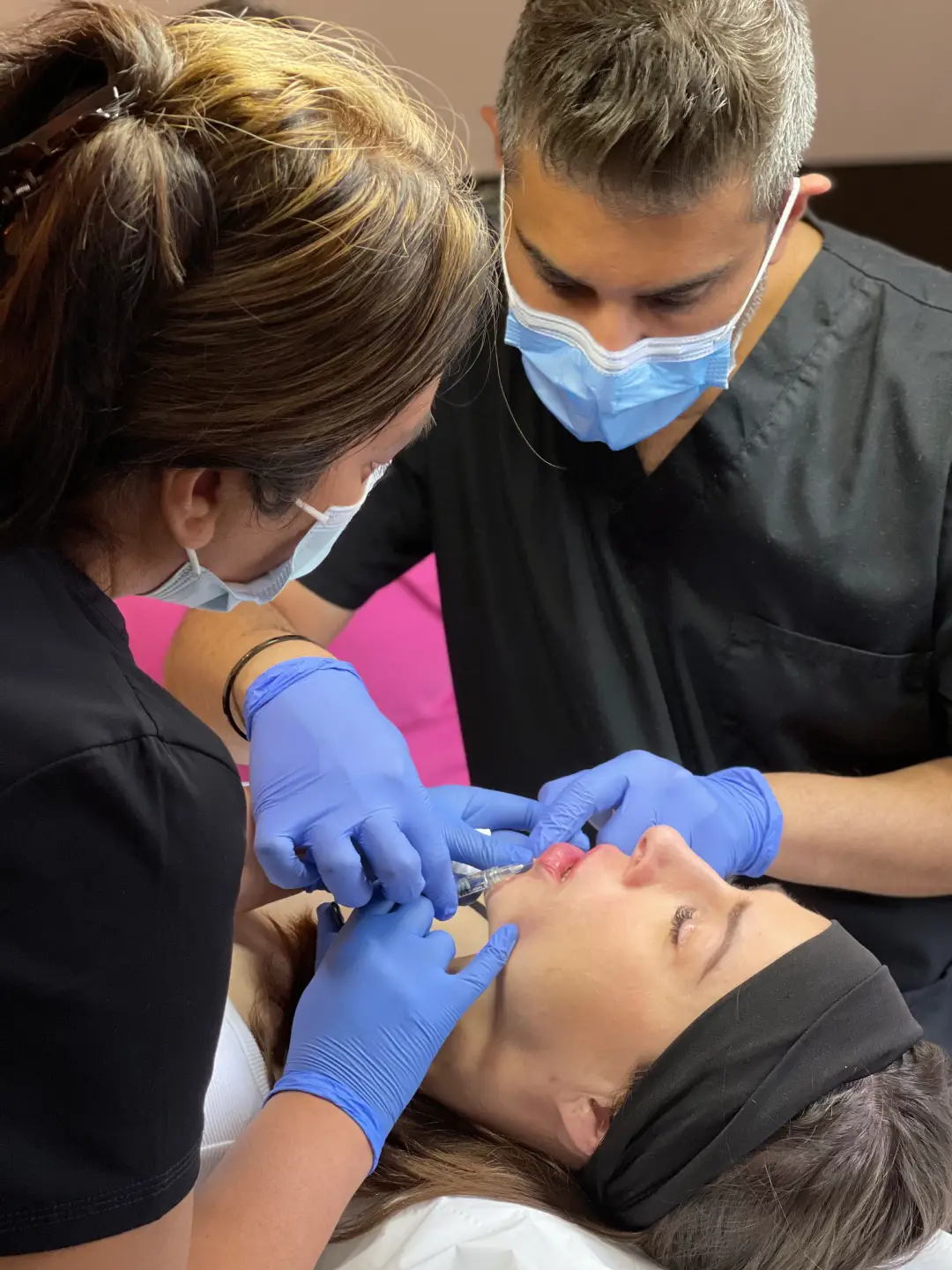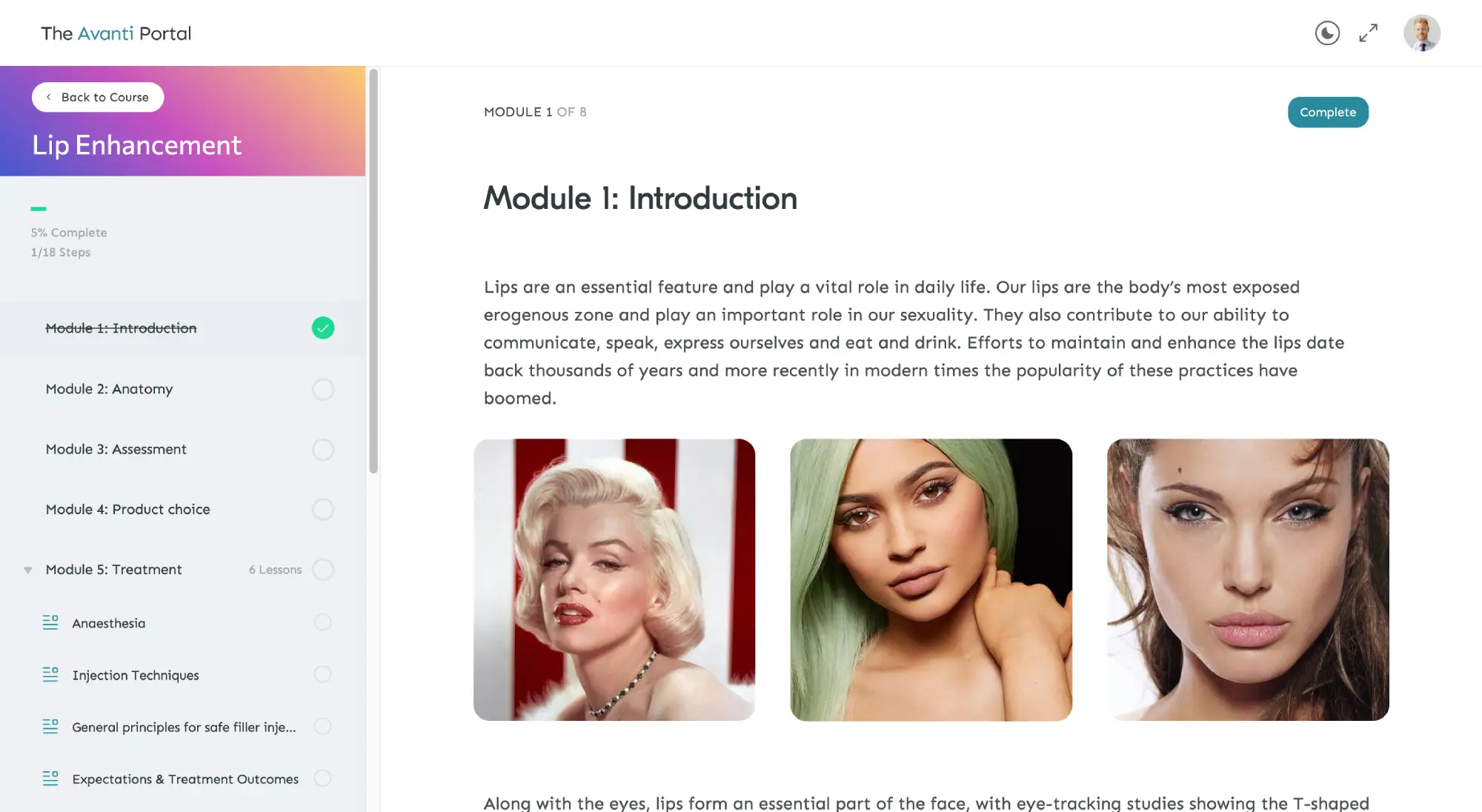 As one of the most sought-after aesthetic treatments, mastering lip enhancement is pivotal for a thriving practice in facial aesthetics.
Our Lip Enhancement course stands out for its bespoke and comprehensive approach. We believe in amplifying the natural beauty of each patient, understanding that lip enhancement is a delicate balance of art and science. With us, you will gain more than just techniques - you'll gain the knowledge and skills to create stunning, tailored results.
This course is open to doctors, dentists, medical nurses, midwives and pharmacists seeking to elevate their practice through comprehensive knowledge and a personalised patient-centered approach.
Frequently asked questions
Take your career to the next level
Payment plans are available, please discuss with our Delegate Success Team.
© Avanti Aesthetics Academy 2023