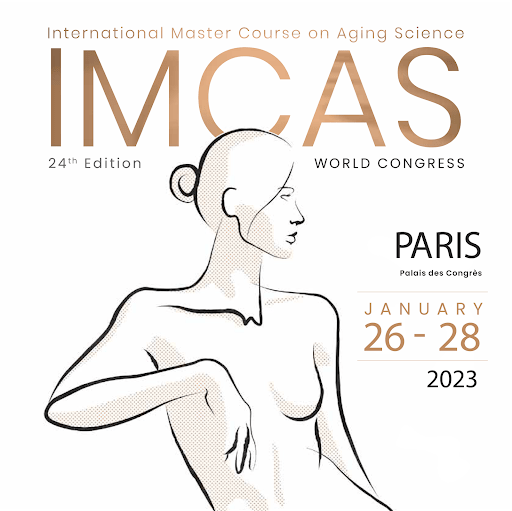 The International Master Course on Aging Science (IMCAS) is a world-renowned conference that brings together leading experts, practitioners, and industry professionals in the field of aesthetic and anti-aging medicine. The IMCAS conference, set to take place in Paris 26th – 28th of January, is a comprehensive and multidisciplinary event that covers the latest trends, techniques, and technologies in the field.
One of the key highlights of the IMCAS conference is the diverse range of topics covered. The conference will feature keynote speeches, panel discussions, and workshops that cover a wide range of subjects such as dermatology, plastic surgery, aesthetics advances, anatomy, cosmeceuticals and more. Attendees will have the opportunity to learn from leading experts in the field, and gain new insights and perspectives on the latest developments in the industry.
The conference also features an exhibition hall where attendees can meet with leading manufacturers, suppliers, and service providers in the industry, and learn about the latest products and services available in the market.
The IMCAS conference is not only a great opportunity to learn from leading experts in the field, but also to network with like-minded professionals from around the world. Attendees will have the chance to exchange ideas and best practices, and form valuable connections that can help them advance their careers.
Overall, the IMCAS conference in Paris 2023 is an event that should not be missed by anyone working in the field of aesthetic and anti-aging medicine. The conference offers a wealth of knowledge, insights, and opportunities that can help attendees stay at the forefront of their field. We look forward to seeing you there!
Our Medical Director, Dr Rikin Parekh will be attending as he does every year. Dr Rikin Parekh, as well as being lead trainer for the Avanti Aesthetics Academy, is a senior trainer and faculty member for Galderma, and the Galderma Aesthetic Injectors Network – GAIN. Galderma is a leading aesthetics manufacturer, and produces the filler Restylane and botulinum toxins – Azzalure and Alluziance and the collagen stimulator Sculptra. He is also a Key Opinion Leader (KOL) for many other brands in Aesthetics including Aqualyx, Deso, Celluform, Celluform+, Lutronic laser (Lasemd Ultra) / RF microneedling device (Genius RF), Nucleofill, Skinceuticals and ZO Skin Health (Zein Obagi) medical grade skincare. He will be providing several lectures and having meetings with these companies and catching up with fellow colleagues from around the globe. Keep an eye out for his summary and videos of the hottest topics and trends from the conference on instagram – @avanti_aesthetics_academy & @drrikinparekh.